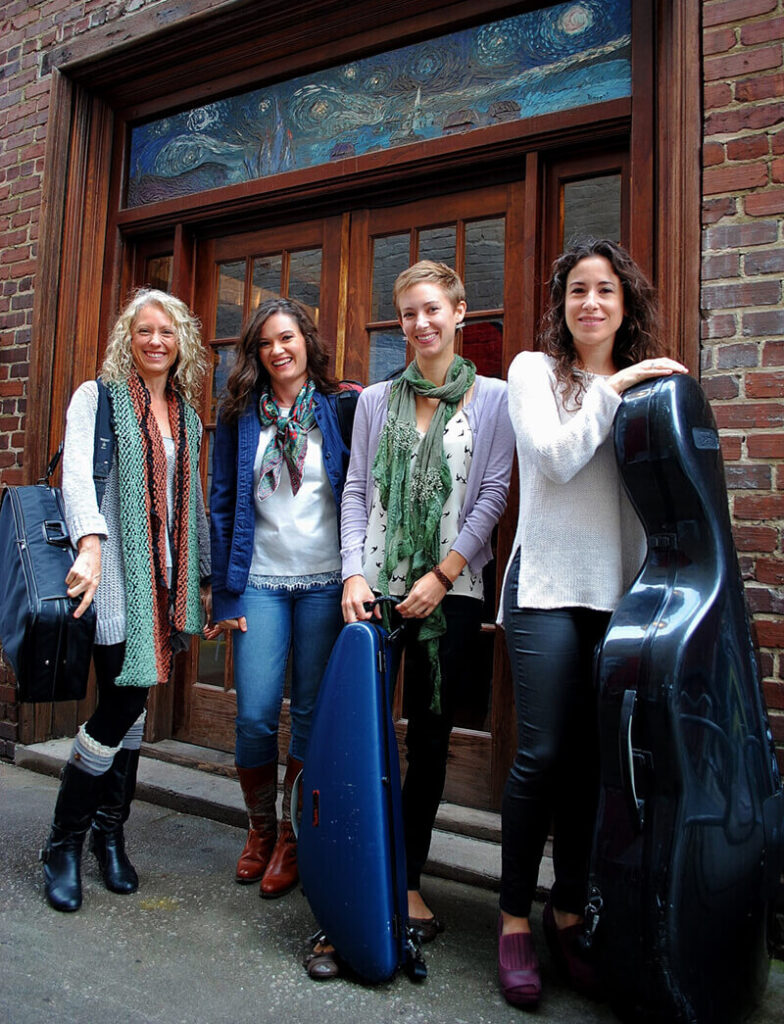 Marble City String Quartet
Marble City String Quartet is one of the most sought-after ensembles in Knoxville for weddings, corporate events, and parties. The group performs both classical music, as well as original arrangements of popular contemporary songs, bringing a level of artistry and professionalism your guests are sure to notice!
"They were awesome! Very easy to work with for a classy performance!"
Violinist Rachel Loseke is a busy performer and dedicated teacher currently living in the Knoxville area. She moved to Knoxville in 2012 when she won a position as a core violinist in the Knoxville Symphony Orchestra. Her duties to the orchestra fill much of her time, including large orchestra concerts as well as numerous chamber music appearances throughout the community and surrounding area.
In addition to playing for the KSO, she makes time to teach a small studio of private students and play at a number of regional orchestras and local events. Her passion for making chamber music with friends is fulfilled by playing with the Marble City String Quartet. Before moving to Knoxville, Rachel played violin and viola with the San Diego Symphony for three years after graduating from the Cleveland Institute of Music in Cleveland, Ohio in 2009.Outside of music, she enjoys hiking, reading, and volunteering. She has three wonderful rescue cats.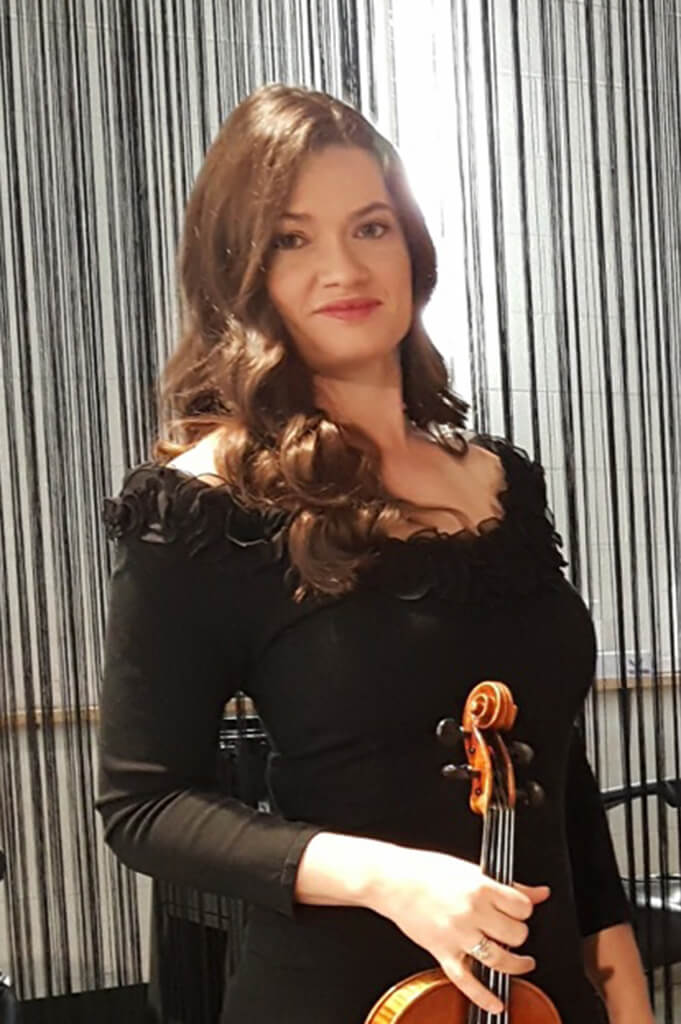 A native of New Mexico, violinist Ruth Bacon received her Bachelor of Music from the University of New Mexico in vocal performance and string pedagogy and completed her Master of Music degree in violin performance at the Cleveland Institute of Music. As an avid orchestra musician, Ruth has served as Concertmaster of the Ashland Symphony for the last several years, as well as guest concertmaster of the San Juan Symphony in Colorado. Prior to that Ruth has held positions with the Canton Symphony, Santa Fe Symphony, the New Mexico Symphony, and Santa Fe Pro Musica. She has subbed regularly with orchestras including the Richmond and Columbus Symphonies, the Erie Philharmonic, and Pittsburgh Opera, and enjoyed touring North America last year with Star Wars: In Concert, playing the music of John Williams in full orchestra.
Ms. Bacon is deeply committed to playing chamber music and has performed as a member of the Mauthe String Quartet in the Cleveland area, with an emphasis on community outreach and new music performance. As a soloist, she has performed concertos with the Ashland Symphony, the Las Cruces Symphony, the University of New Mexico Symphony, the Albuquerque Youth Symphony, and most recently, the Albuquerque Philharmonic, playing the Brahms Double Concerto.
In addition to performing music, Ruth pursues her interests in cooking, running, yoga, and teaching.
Christina Graffeo has held leadership positions in several professional orchestras in her thirty-plus year career as a violist. She has played in the first stand of the viola sections of the Oregon Symphony, Colorado Symphony Orchestra, Oregon Bach Festival, Cabrillo Festival of Contemporary Music, Eugene Opera, Oregon Festival of American Music, Portland Opera, Central City Opera, and Colorado Ballet, Oregon Mozart Players, Colorado Music Festival Orchestra, Boulder Philharmonic, the Ernst Bloch Festival, and the Denver Chamber Orchestra. Locally she has played with the Knoxville Symphony Orchestra and other regional orchestras. Christy has taught numerous private viola and violin students, and served as adjunct professor of viola at Maryville College for 7 years. Christy took on a new challenge at age 43 and went back to school to become a diagnostic medical sonographer. Currently, she serves as the personnel manager and librarian as well as a violist for the Oak Ridge Symphony, and acting principal violist for Symphony of the Mountains in Kingsport, Tenn. She is the founding violist of the Inner Voices String Quartet and owner of A Touch of Classical, a small business providing wedding and event music across the region. 
Christy holds a Bachelor of Music Performance degree from the University of Colorado, Boulder, and attended graduate school at Yale University and Canada's Banff Centre for the Performing Arts. She and her husband, Frank, are raising their son Enzo in Knoxville, where they have resided since 2000.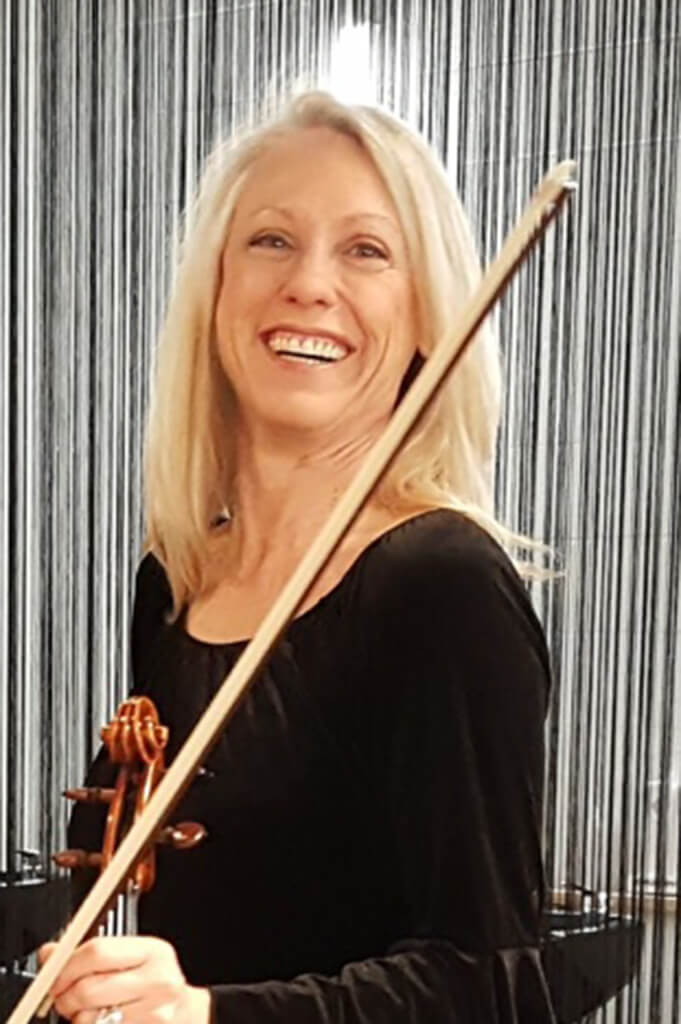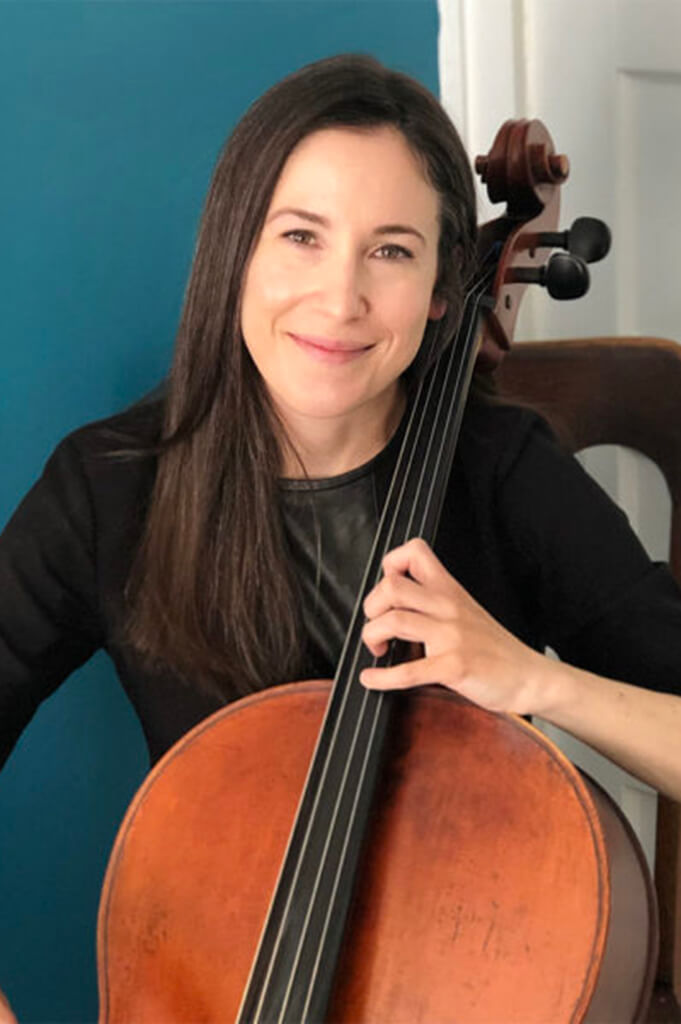 Jeanine Wilkinson is an active performer, teacher, and administrator involved in many different musical endeavors throughout East Tennessee and Southwest Virginia. Since taking up residence in Knoxville in 2005 she has played in the Knoxville Symphony, Symphony of the Mountains, Roanoke Symphony Orchestra, Oak Ridge Symphony, and the Bryan Symphony. Jeanine is the cellist for the Inner Voices String Quartet. She holds a Bachelor's degree from the University of Oregon and a Master's degree from the University of Tennessee. In 2005 she was honored to be invited to perform with the National Repertory Orchestra Music Festival.
Jeanine is currently Director of Operations for the Tennessee Cello Workshop and has served as adjunct music faculty at both Tennessee Tech University and the Cookeville campus of Nashville State Community College. She teaches many private cello students, and resides in Knoxville with her husband, Mathew Wilkinson, an accomplished cellist.